Churton Park Medical Care
Churton Park Medical Care was opened in 2013 by the four founding Partners - Drs Tim Ngan Kee, Cynthia Ngan Kee, Rebecca Randerson and Rachael Waters. We are established General Practitioners and have been practising in the area for the past 20 years. We are pleased to be joined by our Associates - Drs Shona Crorie, May Tun and Mariam Contractor.
We are happy to be part of the community and to provide quality medical care to patients in the surrounding area and greater northern suburbs.
We are located in the heart of Churton Park in the Churton Park Village shopping complex. There is a pharmacy located below the medical centre with lift access for those patients who are unable to navigate the stairs.
We offer GP and nurse appointments and are accepting new enrolments. You can download an enrolment form from this website and post it to us. Alternatively, you can telephone or come in, and our receptionist will assist you.  You will need to provide photo identification (drivers licence, passport etc) when enrolling. Please note, we currently have a doctor on Maternity leave, until we find someone to cover we will be limiting new registering patients to the Churton Park Zone. If you have any questions regarding enrolling here with us please contact our reception team.
Manage My Health
Your now able to select the logo below to enter the system to enter your details.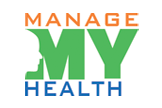 Hours
· Mondays to Thursdays : 8.00am to 6.00pm
· Fridays : 8.00am to 5.00pm
· Weekends and Public Holidays : Closed. 
PLEASE NOTE: REDUCED SUMMER HOURS:
We are changing our OPENING and CLOSING hours for January only 2020
Opening hours:
Monday 8.30am till 5pm
Tuesday 8.30am till 5pm
Wednesday 8.30am till 5pm
Thursday 8.30am till 5pm
Friday 8.30am till 5pm
SAT & SUN - CLOSED 
After hours services are provided at Wellington Accident and Urgent Medical Centre, Adelaide Road.  04 3844944, or the Emergency department for urgent care after 11pm.
Our phones divert to a recorded message 15 minutes before closing each day.