Traffic Light System
During the traffic light system the carpark is our waiting room.
We are offering in person or telephone consultations, PLEASE CALL RECEPTION FIRST to speak to a receptionist on 04-4770014.   If you book to see a doctor in person, please arrive at your appointment time and wait in the carpark for your doctor to call you. They will ask you some screening questions and this will help us decide how we can help you safely.
We appreciate your patience during this time.  
COVID VACCINATION UPDATE
If you are aged 12 and over and you want to book in for a Covid Vaccination you can go onto the "book my vaccine" website  https://bookmyvaccine.covid19.health.nz
 From 17 January 2022 Covid Vaccination for 5-11 year olds can be booked through the same website.
 WE ARE OPEN - Opening hours are 8.30am - 5pm Monday to Friday
During the traffic light system if you need to see a doctor and you FEEL UNWELL in ANY way or have ANY SYMPTOMS* or you have been in contact with anyone in managed isolation, then DO NOT COME TO THE MEDICAL CENTRE. Please call 04-4770014 for advice and/or to arrange for you to be seen safely.
SYMPTOMS:
FEVER (HOT, SHIVERY, SWEATY)
SORE THROAT
COUGH
RUNNY NOSE
LOSS OF SMELL OR TASTE
COLD/FLU LIKE SYMPTOMS
CHILLS
DIARRHOEA
CORONAVIRUS (nCoV)
In keeping with the Ministry of Health guidelines, we ask that if you think you may have the Coronavirus, you can contact the dedicated helpline for accurate, up-to-date advice and support
site covid19.govt.nz  or https://www.health.govt.nz/ or call 0800 358 5453 support line.
, please do not bring additional people with you, the fewer the people in the waiting room, the safer for everybody.
The Covid-19 virus is spread by droplets, these are easily passed from person to person by coughing, sneezing and sharing cups and close contact, especially to vulnerable people who may be at Churton Park Medical Care. As with all cold's and flu, the best thing you can do to recover is rest and treat the symptoms, by staying home from work, school and other people who are unwell.
Hand-washing is your first-line of protection, cover your cough (cough and sneeze into a tissue or your elbow) and keep your hands away from your face.  These proven methods do more than anything to keep you safe. Please click on the link below.
Safe Hand-Washing
Ways to care for yourself at home are:
Rest, allow your body time to get better, this can take 1-3 weeks
Keep hydrated, replace fluids you lose because of fever and sweating (drink mainly water and avoid tea, coffee and alcohol)
Gargle salt water to sooth a sore throat or make a honey and lemon drink
Eat light foods when you are hungry
Use a damp cloth to cool your forehead and limbs
Shower or bathe regularly and keep bedding clean and dry
use paper tissues for runny noses, dispose the tissue in a rubbish bin and wash hands immediately afterwards
Open windows and keep the room well ventilated
Wipe down surfaces daily with hot soapy water
Do not share cups or eating utensils
keep at least 1 metre away from others and avoid enclosed spaces such as cars
If possible, use a separate bathroom from others in the house. (if sharing a toilet with other members, clean well with disposable cloth and cleaning agent after use).
Medication
Influenza is caused by a virus so antibiotics will not help.
Take paracetamol or Ibuprofen to help relieve fever, body aches and headache.
Other medicines such as lozenges or gargles may help to ease symptoms such as a sore throat, runny nose and a cough.
If you have:
A high fever, that does not come down, especially if you are pregnant
Chills or severe shaking
Difficulty in breathing or chest pain
Purple or bluish discolouration of lips, skin, fingers or toes
Seizures or Convulsions
Signs of other serious conditions, such as meningococcal disease
Contact HEALTHLINE 0800358 5453 IMMEDIATELY.
Funded Menactra is available for individuals aged 13-25 years in their first year of living in a boarding school hostelo or  tertiary education hall of residence. Please contact one of our nurses by phone 04 477-0014 if you have any questions or would like to book an appointment to receive a vaccine.
Churton Park Medical Care
Churton Park Medical Care was opened in 2013 by the four founding Partners - Drs Tim Ngan Kee, Cynthia Ngan Kee, Rebecca Randerson and Rachael Waters. We are established General Practitioners and have been practicing in the area for the past 20 years. We are pleased to be joined by our Associates - Drs May Tun, Mariam Contractor, Hernando Sandoval, Prasanna Govindaraj and Nikhil Sarma.
We are happy to be part of the community and to provide quality medical care to patients in the surrounding area and greater northern suburbs.
We are located in the heart of Churton Park in the Churton Park Village shopping complex. There is a pharmacy located below the medical centre with lift access for those patients who are unable to navigate the stairs.
NEW PATIENTS WELCOME
We offer GP and nurse appointments and are accepting new enrolments.  You can download an enrolment form from this website (found in services) and post it to us. Alternatively, you can telephone or come in, and our receptionist will assist you.  You will need to provide photo identification (drivers licence, passport etc) when enrolling.
Manage My Health
You must register for Manage My Health by downloading the forms found in "services", complete and sign, then return to reception and an activation code will be emailed to you. Once activated you will be able to click on the link below to access repeat prescription and results. Please note we do not offer appointments through MMH, please contact reception to book an appointment 04 4770014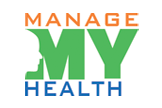 Hours
PLEASE NOTE DURING THE TRAFFIC LIGHT SYSTEM OUR OPENING AND CLOSING HOURS WILL BE 8.30AM TO 5PM MONDAY TO FRIDAY
· Mondays to Thursdays : 8.30AM - 5PM
· Fridays : 8.30AM - 5PM
· Weekends and Public Holidays : Closed.  
After hours services are provided at Wellington Accident and Urgent Medical Centre, Adelaide Road.  04 3844944, or the Emergency Department for urgent care after 9pm. Click on the link for details.
      Link to current Hours and Fees www.wamc.co.nz
Our phones divert to a recorded message 15 minutes before closing each day.  
We will be closed for a whole practice meeting from 1pm till 2pm on: 
Dates for 2022 to be confirmed 
We appreciate your patience.